Blog of Principal Deputy Assistant Secretary – Indian Affairs John Tahsuda on the Riverside Indian School Tour and Visit Anadarko, Oklahoma
JANUARY 25, 2018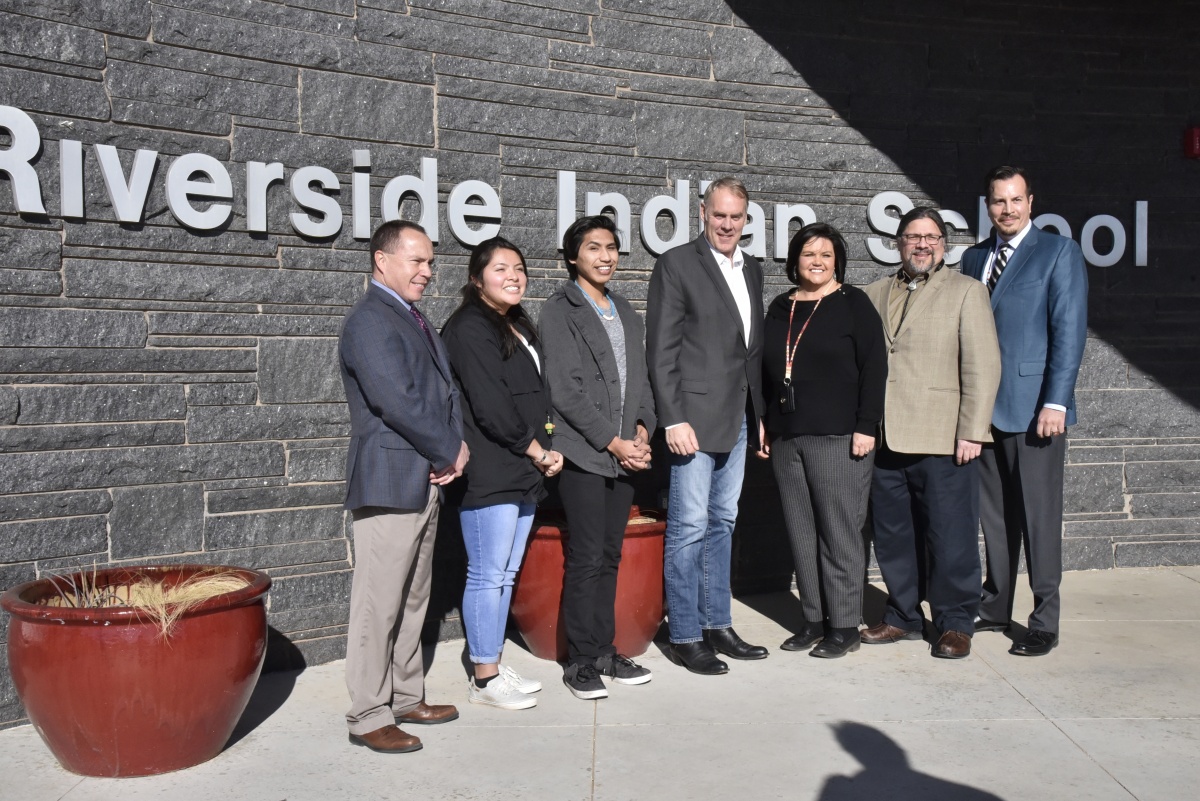 A week ago today, Secretary Ryan Zinke and I toured the Riverside Indian School, which is one of the 53 primary and secondary schools operated by the Bureau of Indian Education across 23 states. The Riverside Indian School, located on a 135 acre campus in Anadarko, Oklahoma, is home to an approximate 500 students representing over 80 tribes. As the Bureau of Indian Education's largest and oldest off-reservation boarding school, the school has embraced a holistic approach that creates a supportive academic environment and offers cultural enrichment activities. I am immensely grateful for the mentorship and academic instruction provided by the teams of school administrators, teachers, teacher aides, coaches, and staff at Riverside and throughout Indian Country.  
The immense talents and drive that exists in the hearts and minds of Native youth hasn't ever surprised me, but their radiance and energy always leaves me awestricken and inspired. At the Riverside Indian School, we met with a small group of students who shared their personal experiences; we listened to the school's skilled music students; we walked around the campus for a sense of daily life; and Secretary Zinke answered questions from the student body at a schoolwide assembly. Each moment with the students emphasized our imperative mission to deliver the highest quality of education for Native youth, a vital trust responsibility held by Indian Affairs.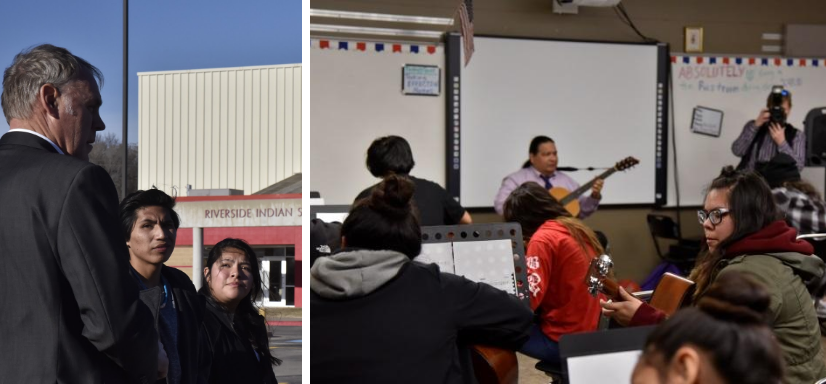 Native youth embody the hopes and dreams of Indian Country. They are our budding public servants, entrepreneurs, military soldiers, academics, and community leaders. I praise the students who spoke up about what we are doing right and those who shared how we can improve our performance because their prosperity is our victory. Their voices remind us that we must diligently work to ensure they have the opportunity to attain the tools to thrive and fulfill their academic dreams.

The students attending Riverside had applied for admission to our school. They have entrusted us with their education and it is incumbent upon us to uplift them to achievement. It is a goal that I am honored to help lead both the Bureau of Indian Education and the Bureau of Indian Affairs towards as your Principal Deputy Assistant Secretary for Indian Affairs at the Department of the Interior.

Thank you, Riverside Indian School, the "Home of the Brave"! Secretary Zinke and I were greatly moved by the incredible welcome and remarkable visit.

View photos from our tour at our new Indian Affairs Flickr Account.