|
PROSPECTIVE STUDENTS
|
CURRENT STUDENTS
PATHWAYS INTERNSHIP JOB VACANCY IS CLOSED
***Please only use a closed announcement as a reference.
Students can intern with the BIA, Tribe or a Tribal related program.  View the Student Trainee  GS-0399-2/3/4 position Announcement number: STIMP-21-11036226-CBXH-RM Control number: 592339300 Open and closing dates:  02/12/2021 to 03/19/2021 Locations:  Nation-wide (negotiable after selection) Students who have not declared a major or are enrolled in an unrelated degree program area may be selected and hired. However, their continued employment is contingent upon meeting the educational degree program eligibility requirements listed below within a prescribed timeframe. Students will be required to sign a statement agreeing that they will change their degree program. Telework eligible.
Supporting Natural Resources within the BIA, Tribes or Tribal enterprises 
Who are we? The Office of Trust Services is committed to employing, developing, and sustaining a high quality workforce in the field of natural resource management, water resources management, and other disciplines charged with enhancing the quality of life for American Indians, Indian tribes, and Alaska Natives. The Workforce Planning and Youth Program Coordination Office, Washington, DC, (Workforce Planning Office or Central Office to students) provides the framework and technical oversight of the Pathways Internship Program. 
PROGRAMS SUPPORTED
Forestry (25 U.S.C. 33)       
Wildland Fire (25 U.S.C. 33 & 39) 
Agriculture and Rangeland (25 U.S.C. 39)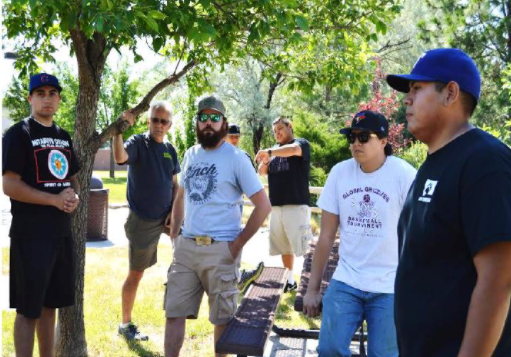 Pathways Forestry and Fire Interns, Touring NIFC, at Boise, ID (June 2016)
Our Goals: 1) Engage Youth / Next Generation by providing opportunities for aspiring leaders to become involved in all aspects of natural resources management, protection, and conservation; 2) Attract and Recruit more natives into Natural Resource / Science, Technical, Engineering, Mathematics (STEM) career fields across Indian country; 3) Build Tribal Capacity through informal and formal learning investments, employment opportunities, and immersion into science-based programs and projects as to sustain tribal programs and enhance economic opportunities; 4) Cultural Awareness to increase the level of understandings and practices of a tribal communities traditional knowledge, values, and vision for the future and how it merges with modern science; and 5) Retain talented young professionals within the BIA and Tribe or Tribal enterprises by cultivating their future potential with developmental student internships and placement into entry-level permanent positions.
FREQUENTLY REQUESTED INFORMATION
We are improving this webpage to add more information to help you find what you're looking for. During this transition some URLs may change. Please let us know how we can make this webpage better or if you have any recommendations or requests by contact the Web Content Manager at bradley.russell@bia.gov.