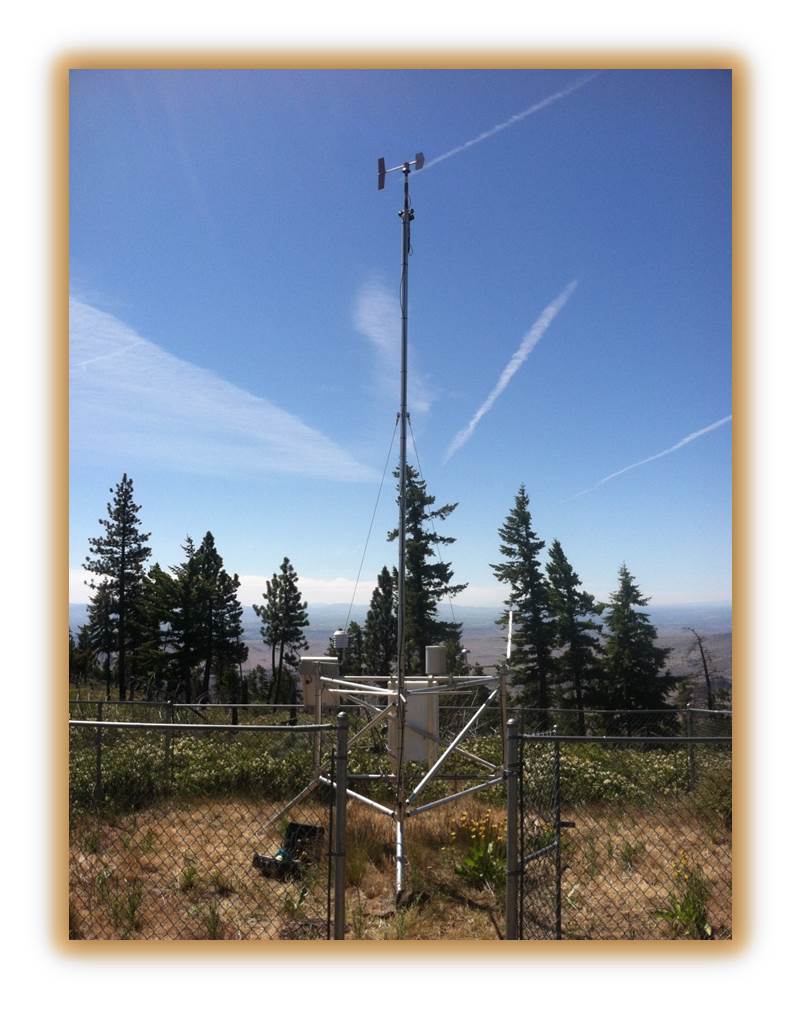 Remote Automated Weather Stations (RAWS) are used to support decisions impacting public and firefighter safety. The data they produce supports interagency fire danger predictions and provides critical information used in making decisions regarding firefighter resource placement, staffing levels, appropriate suppression response, and other strategic decisions at local, regional, and national levels.
The BIA Branch of Wildland Fire Management maintains a contract with Forest Technology Systems (FTS) to provide annual and emergency maintenance for all permanent and portable Remote Automated Weather Stations (RAWS) across Indian Country. There are 81 permanent stations and 19 portable stations in use.  
While FTS provides equipment and professional expertise to maintain Indian Country RAWS stations to industry standards, BIA and Tribal personnel also play a critical role in providing station care and maintenance. This page provides resources to assist field personnel with conducting routine RAWS maintenance.
Procedures for conducting routine RAWS replacement of sensors: 
The contract with FTS requires an FTS field technician visit each RAWS station every other year to install, re-calibrated or upgraded sensors/components and perform other maintenance. During these visits the local BIA or Tribal Point Of Contact (POC) or their designee must accompany the FTS field technician to the RAWS location. This visit provides an opportunity for the local POC to learn how to replace sensors, diagnose problems, ask questions, and generally familiarize themselves with the hardware and the normal operation of their RAWS station.
In the year in between site visits by an FTS technician, FTS ships sensors that need to be replaced as regular maintenance to the local POC. The local POC is responsible for visiting the station and replacing sensors such as the temperature/humidity sensor or rain bucket.
To uphold the maintenance schedule and avoid having stations placed on the weekly RAWS Non-Compliance Report, POCs must replace sensors as soon as possible and notify FTS of the replacement.
FTS will update the RAWS station in the Wildland Fire Management Information system (WFMI) to keep the system in compliance
Procedures for shipping replacement, damaged, or defective RAWS sensors back to FTS
Notify FTS of Hardware Replacement. If after-hours, use the  FTS online RMA Request Form
FTS will provide a FedEx Return Materials Authorization (RMA Number) and shipping label
The POC mus note the serial numbers of the sensors that will be shipped back to FTS
The POC notifies the FTS technician the date the sensors were swapped and the serial numbers of the sensors.
Keys to Remember
Replace RAWS sensors FTS sends as soon as possible
Call FTS immediately after replacing the sensors to update WFMI
Use the RMA number and shipping label from FTS to ship the sensors
Resources