No Fear Act Training:
By March 26, all employees will receive a notification from DOI Talent assigning the biennial No FEAR Act training requirement.  This training consists of interactive live-action video simulations that address discrimination, harassment, whistleblowing, diversity and inclusion, as well as useful links and downloadable resources.  Additionionally, Coming soon, DOI Talent will host a low-bandwidth version of this training, which will contain options for downloading written transcripts and/or listening to audio files.  While the due date for this one-hour training is Sept. 30, 2021, we recommend you complete the training as soon as possible. 
New employees are required to take the training within 60 days of onboarding.

  Please read the Office of Diversity, Inclusion and Civil Rights Chief Diversity Officer statement regarding violence and discrimination against Asian Americans and Pacific Islander Americans and Communities.  Please click
here
Diversity & Inclusion Highlights:
NASA's Perseverance Mars Rover Mission Honors Navajo Language
The first scientific focus of NASA's Perseverance rover is a rock named "Máaz" – the Navajo word for "Mars." The rover's team, in collaboration with the Navajo Nation Office of the President and Vice President, has been naming features of scientific interest with words in the Navajo language.
Before launch, Perseverance's team divided the Jezero Crater landing site into a grid of quadrangles, or "quads," that are roughly 1 square mile (2.6 square kilometers) in size. The team decided to name these quads after national parks and preserves on Earth with similar geology. Perseverance touched down in the quad named for Arizona's Canyon de Chelly National Monument (Tséyi' in Navajo), in the heart of the Navajo Nation. The team's plan was to compile a list of names inspired by each quad's national park that could be used to name features observed by Perseverance. Mission scientists worked with a Navajo (or Diné) engineer on the team, Aaron Yazzie of NASA's Jet Propulsion Laboratory in Southern California, to seek the Navajo Nation's permission and collaboration in naming new features on Mars.
"The partnership that the Nez-Lizer Administration has built with NASA will help to revitalize our Navajo language," said Navajo Nation President Jonathan Nez. "We hope that having our language used in the Perseverance mission will inspire more of our young Navajo people to understand the importance and the significance of learning our language. Our words were used to help win World War II, and now we are helping to navigate and learn more about the planet Mars.
"We are very proud of one of our very own, Aaron Yazzie, who is playing a vital role in NASA's Mars 2020 Perseverance Mission," President Nez said.  "We are excited for the NASA team and for Aaron and we see him as being a great role model who will inspire more interest in the STEM fields of study and hopefully inspire more of our young people to pursue STEM careers to make even greater impacts and contributions just as Aaron is doing.  As the mission continues, we offer our prayers for continued success."
Please read more here.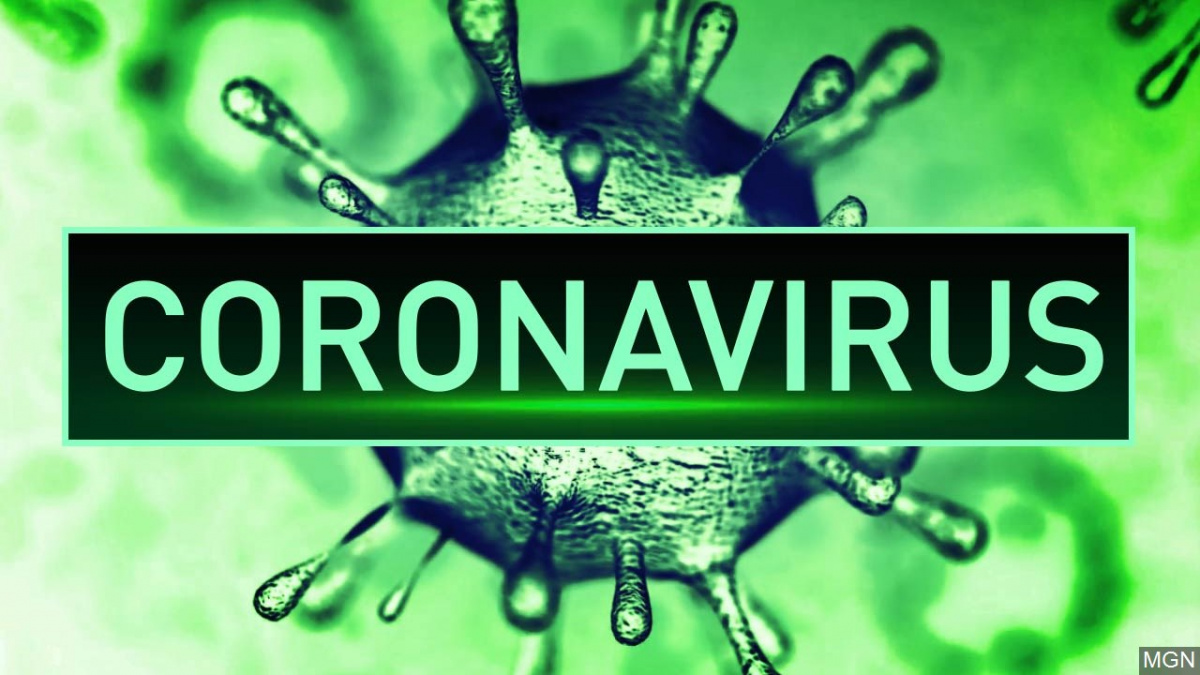 Coronavirus (COVID-19)
Processing Information for All Parties in Federal EEO Processing under 29 CFR Part 1614
In light of the National Emergency declared by the President due to the Coronavirus (COVID-19), the U.S. Equal Employment Opportunity Commission's (EEOC) Office of Federal Operations (OFO) is issuing the following instructions regarding the processing of federal sector EEO complaints covered by 29 CFR Part 1614.

Pandemic Preparedness
PANDEMIC PREPAREDNESS IN THE WORKPLACE AND THE AMERICANS WITH DISABILITIES ACT
The EEOC is updating this 2009 publication to address its application to coronavirus disease 2019 (COVID-19). Employers and employees should follow guidance from the Centers for Disease Control and Prevention (CDC) as well as state/local public health authorities on how best to slow the spread of this disease and protect workers, customers, clients, and the general public. The ADA and the Rehabilitation Act do not interfere with employers following advice from the CDC and other public health authorities on appropriate steps to take relating to the workplace. This update retains the principles from the 2009 document but incorporates new information to respond to current employer questions.  For readers' ease the COVID-19 updates are all in bold. Pandemic Preparedness in the Workplace and the Americans with Disabilities Act.