Native American Heritage Month 2021
DOI Native American Heritage Month 2021 Event -
"Gifts of Our Ancestors: Celebrating Indigenous Knowledge and Cultures"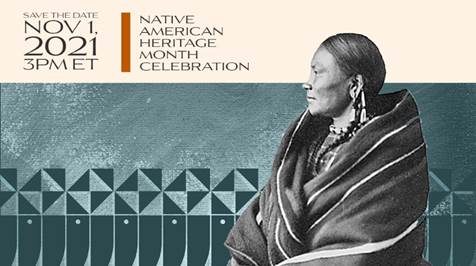 Join us on Microsoft Teams on Monday, November 1 from 3-4 p.m. ET for the DOI-Indian Affairs virtual program to kick off the Department's celebration of National Native American Heritage Month. This year's theme is "Gifts of Our Ancestors: Celebrating Indigenous Knowledge and Cultures." Our speakers will include Secretary Deb Haaland and Assistant Secretary of Indian Affairs Bryan Newland. As part of our Native American Heritage Month celebrations mark your calendars for other activities planned for Veterans Day on November 11, "Rock Your Mocs" Day on November 15, Red Shawl Day on November 19, and Native American Heritage Day on November 26. 
National Disability Awareness 2021
October 2021 is the 76th observance of National Disability Employment Awareness Month (NDEAM) and the 31st anniversary of the Americans with Disabilities Act. Both milestones are being commemorated and centered on the theme "America's Recovery: Powered by Inclusion." Several NDEAM events will be occurring throughout DOI in October! If you missed the Bureau of Reclamation NDEAM event you can watch it on Microsoft Stream. 
Hispanic Heritage Month 2021
September 15, 2021 - October 15, 2021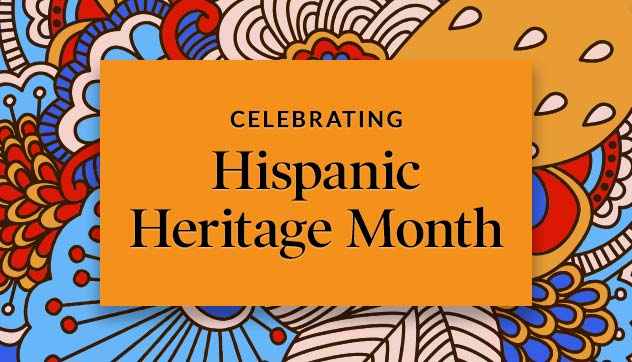 Presidential Proclaimation:
During National Hispanic Heritage Month, we recognize that Hispanic heritage is American heritage.  We see it in every aspect of our national life:  on our television and movie screens, in the music that moves our feet, and in the foods we enjoy.  We benefit from the many contributions of Hispanic scientists working in labs across the country to help us fight COVID-19 and the doctors and the nurses on the front lines caring for people's health.  Our Nation is represented by Hispanic diplomats who share our values in countries all over the world and strengthened by military members and their families who serve and sacrifice for the United States.  Our communities are represented by Hispanic elected officials, and our children are taught by Hispanic teachers.  Our future will be shaped by Hispanic engineers who are working to develop new technology that will help us grasp our clean energy future and by the skilled union workers who are going to build it.
Please join the Department in a month full of cultural celebrations and recognitions. As we celebrate the cultures, languages, and contributions of the Hispanic community at Interior, we recognize the rich history of those communities that contribute to our stewardship traditions.  
On September 29, 2021,  11:00 am - 12:30 pm, The Bureau of Land Management Office of Civil Rights will host a Virtual Panel Discussion: Building a Future of Hope and Opportunity in the Workplace A Panel with BLM Interns. Please click: Flyer: BLM Office of Civil Rights Virtual Panel Discussion: Building a Future of Hope and Opportunity in the Workplace: 
Asian American and Native Hawaiian/Pacific Islander Heritage Month 2021
"Advancing Leaders Through Purpose-Driven Service"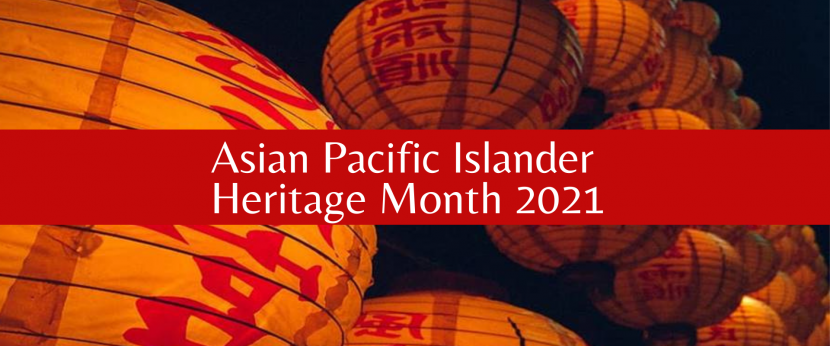 "Presidential Proclaimation -
During Asian American and Native Hawaiian/Pacific Islander Heritage Month, we recognize the history and achievements of Asian Americans, Native Hawaiians, and Pacific Islanders (AANHPIs) across our Nation.  In the midst of a difficult year of pain and fear, we reflect on the tradition of leadership, resilience, and courage shown by ADNHPI communities, and recommit to the struggle for AANHPI equity.
Asian Americans, and Native Hawaiian/Pacific Islanders make our Nation more vibrant through diversity of cultures, languages, and religions. There is no single story of the AANHPI experience, but rather a diversity of contributions that enrich America's culture and society and strengthen the United States' role as a global leader.  The American story as we know it would be impossible without the strength, contributions, and legacies of AANHPIs who have helped build and unite this country in each successive generation.  From laying railroad tracks, tilling fields, and starting businesses, to caring for our loved ones and honorably serving our Nation in uniform, AANHPI communities are deeply rooted in the history of the United States.
We also celebrate and honor the invaluable contributions the AANHPI communities have made to our Nation's culture and the arts, law, science and technology, sports and public service - including the courageous AANHPIs who have served on the front lines of the COVID-19 pandemic as health care providers, first responders, teachers, and other essential workers.
During this year's Asian American, Native Hawaiian and Pacific Islander Heritage Month, our Nation celebrates the achievements of Vice President Harris, the first person of South Asian descent to hold the Office of the Vice President.  Vice President Harris has blazed a trail and set an example for young people across the country to aspire to follow, including members of AANHPI communities and AANHPI women in particular."
At the Department, we must work to highlight the stories, traditions, and cultures of our AANHPI community. 
Upcoming AANHPI Heritage Month events:
May 8,  2 - 3 pm Eastern Time; Past and Present: Addressing Racism and Intolerance Against Asian Americans: Link to event.

May 12, 2 pm ET/11 am PT; Sharing Untold Stories: Non-dominant narratives and visitor expectations

May 18, DOI, FAPAC-DOI, OSMRE, BLM, and the Dept of Energy's Bonneville Power Administration: Link to event.

May 26, Power of Parks for Health public roundtable, as part of the 100th anniversary celebrating the agreement between NPS and the US Public Health Service.  Moderator: Jin Prugsawan, Chief of Interpretation, Education & Volunteers, Haleakala National Park.  Please check NPS website for additional information and link to the event.
Women's History Month 2021
"Refusing to be Silenced"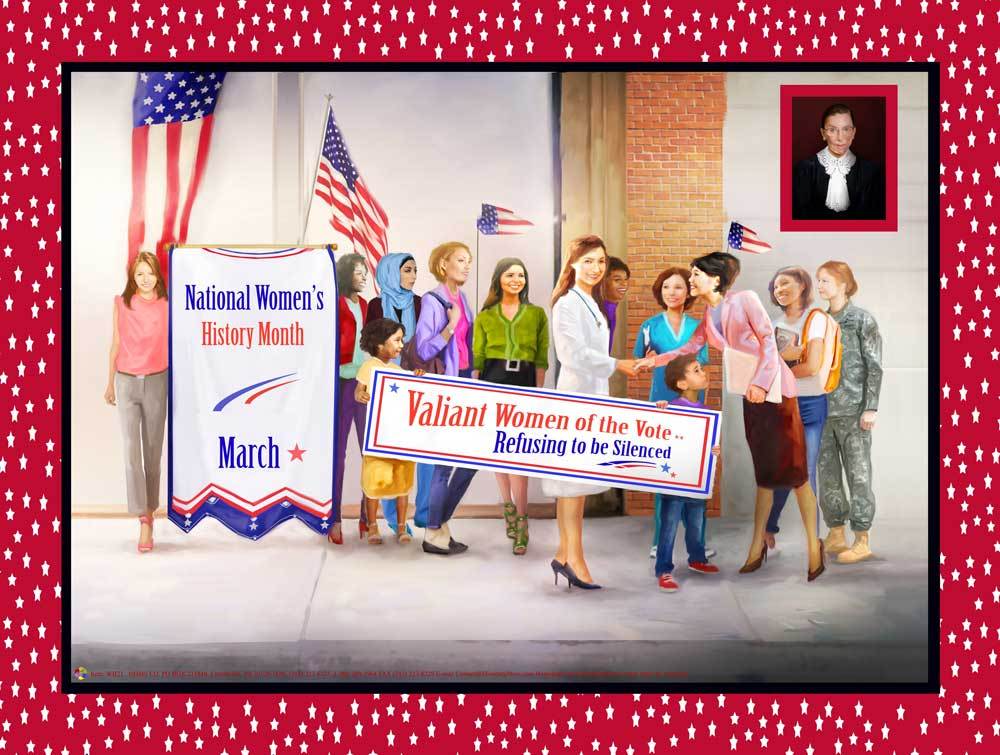 Each year, Women's History Month offers an important opportunity for us to shine a light on the extraordinary legacy of trailblazing American women and girls who have built, shaped, and improved upon our Nation. 
Throughout American history, women and girls have made vital contributions, often in the face of discrimination and undue hardship.  Courageous women marched for and won the right to vote, campaigned against injustice, shattered countless barriers, and expanded the possibilities of American life.  Our history is also replete with examples of the unfailing bravery and grit of women in America, particularly in times of crisis and emergency.  Women served our Nation during World War II, led organizing and litigation efforts during the Civil Rights movement, and represented the United States on the global stage in the fight for human rights, peace, and security.  Far too often, their heroic efforts and their stories have gone untold — especially the millions of Black women, immigrant women, and others from diverse communities who have strengthened America across every generation.
This year has also marked an historic milestone of women's leadership 232 years in the making, with the inauguration of America's first woman Vice President.  During Women's History Month, let us honor the accomplished and visionary women who have helped build our country, including those whose contributions have not been adequately recognized and celebrated.  And let us pay tribute to the trailblazers from the recent and distant past for daring to envision a future for which no past precedent existed, and for building a Nation of endless possibilities for all of its women and girls.
NOW, THEREFORE, I, JOSEPH R. BIDEN JR., President of the United States of America, by virtue of the authority vested in me by the Constitution and the laws of the United States, do hereby proclaim March 2021 as Women's History Month. 
Within the Department of Interior, a number of women throughout our ranks, from the field to top leadership. Since its establishment in 1849, Interior has been home to remarkable women who have contributed in myriad ways to our mission. Many of them are recognized names. Many more are not well known, yet play important roles in shaping Interior.  In honor of all the women of Interior and the often-trailblazing career paths they have traversed, Bureaus and Offices across the agency have planned virtual events and highlights on social media. 
All future program information will be posted below.  Please check back frequently.
National African American Heritage Month 2021
"Black Family: Representation, Identity, and Diversity"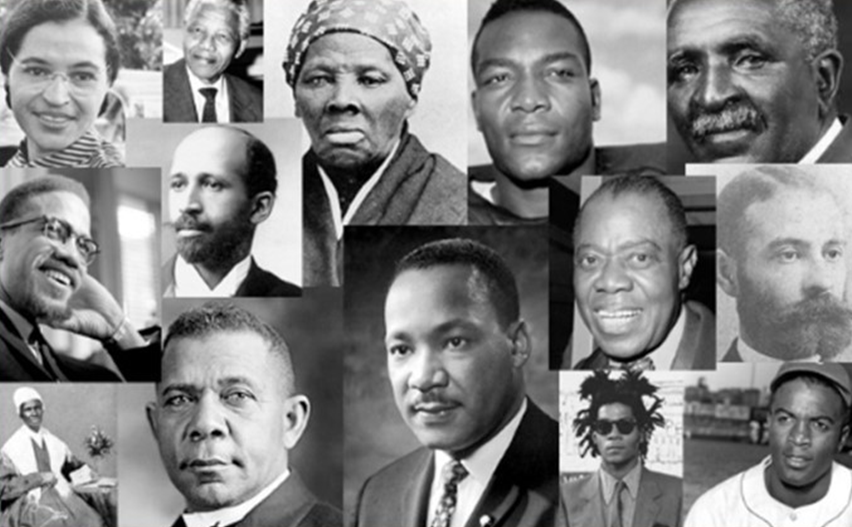 The Bureau of Indian Affairs joins the nation in Celebrating African American History Month, creating opportunities in which its employees celebrate and understand the impact African Americans play in shaping the fabric of humanity, culture, science, technology and the economic growth of our great Nation.
Black History Month is a time for recognizing their central role in U.S. history.  Also known as African American History Month, the event grew out of "Negro History Week," the brainchild of noted historian Carter G. Woodson and other prominent African Americans. Since 1976, every U.S. president has officially designated the month of February as Black History Month. Other countries around the world, including Canada and the United Kingdom, also devote a month to celebrating Black history.
The story of Black History Month begins in 1915, half a century after the Thirteenth Amendment abolished slavery in the United States.  That September, the Harvard-trained historian Carter G. Woodson and the prominent minister Jesse E. Moorland founded the Association for the Study of Negro Life and History (ASNLH), an organization dedicated to researching and promoting achievements by Black Americans and other peoples of African descent.
Known today as the Association for the Study of African American Life and History (ASALH), the group sponsored a national Negro History week in 1926, choosing the second week of February to coincide with the birthdays of Abraham Lincoln and Frederick Douglass.   The event inspired schools and communities nationwide to organize local celebrations, establish history clubs and host performances and lectures.  In the decades that followed, mayors of cities across the country began issuing yearly proclamations recognizing Negro History Week. By the late 1960s, thanks in part to the civil rights movement and a growing awareness of Black identity, Negro History Week had evolved into Black History Month on many college campuses.  President Gerald Ford officially recognized Black History Month in 1976, calling upon the public to "seize the opportunity to honor the too-often neglected accomplishments of Black Americans in every area of endeavor throughout our history."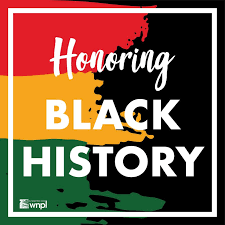 Upcoming Events:
Please join the Office of Diversity, Inclusion, and Civil Rights Programs in their event tomorrow where senior leaders will be coming together to talk about why Equity, Diversity, Inclusion (EDI) matters. Please click here for more information.
The National Museum of African American History and Culture is a place where all Americans can learn about the richness and diversity of the African American experience, what it means to their lives, and how it helped us shape this nation. 
In addition, in honor of NAAHM 2021, ODICR in partnership with the Bureau of Indian Affairs, National Park Service and the DOI Employee Resource Group ONYX, will host a virtual event on February 10, 2021, at 2:00 pm EST.  
The event will showcase Bonita V. White, M.A., J.D., Deputy Director, National Policy & Programs Division, Office of Equal Employment Opportunity, Diversity & Inclusion, Department of Health and Human Services. Ms. White will conduct a session titled "Establishing a Foundation for Professional Growth," which entails the importance of mentoring and networking to enhance your career advancement trajectory. All are encouraged to participate.   
The event will be Livestreamed at https://www.doi.gov/events. Closed captioning and sign language interpreting will be made available. For additional reasonable accommodations, contact Acquanetta Newson at acquanetta_newson@ios.doi.gov.  Also, visit ODICR for additional ways you can celebrate and learn about National African American History Month. 
For other programs in honor of National African American History Month, the Office of Diversity, Inclusion and Civil Rights and Interior's Bureaus/Offices, will be announcing virtual events for employees and the public in the coming days. 
Native American Heritage Month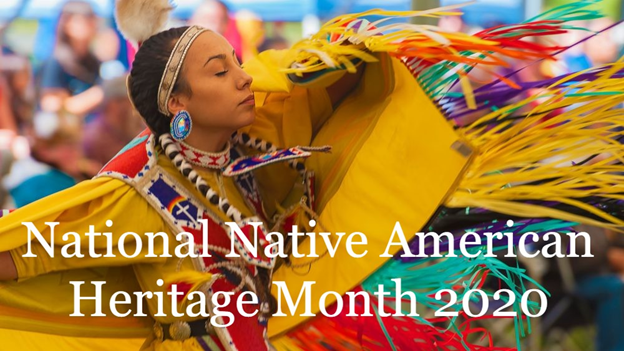 "Resilient and Enduring:  We Are Native People" 
November is Native American Heritage Month (NAHM), also known as American Indian and Alaska Native Heritage Month. It is a time to celebrate the rich and diverse ancestry, cultures, traditions, and histories of America's indigenousness people. According to the National Congress of American Indians, NAHM is also "an opportunity to educate our workforce, raise awareness about the uniqueness of Native people, and the myriad of ways in which tribal citizens have conquered challenges to maintain voice and dignity and to remain an influencing presence in a rapidly evolving nation."  
In 1986, Congress passed Pub. L. 99-471, which authorized and requested the President to proclaim the week of November 23-30 as "American Indian Week." Both the law and the proclamation recognized Native Americans as the first inhabitants of the lands and honored their contributions to American society. This year's theme, "Resilient and Enduring: We Are Native People," reflects the determination and courage that Native American Communities continue to exhibit, sustaining the vibrant diversity, cultures, traditions, and accomplishments of America's first people. 
The Department of the Interior is proud to celebrate NAHM and highlight the vital role Native American people play in furthering all aspects of our mission, such as managing bison herds, combatting fires, assisting with historic preservation and repatriation, managing natural and energy resources, ensuring public safety, and many others.  Moreover, the Department's tribal consultation policy is one of the most important means by which we carry out the United States' government-to-government relationship with the Nation's tribes.  
To commemorate this year's NAHM celebration, the Bureau of Indian Affairs, in partnership with the Office of Civil Rights, will host a virtual event titled "Resilient and Enduring: We Are Native People." The event will take place on November 9 at 1:00 pm EST, at doi.gov/events and will feature the Assistant Secretary-Indian Affairs, the honorable Tara Katuk Mac Lean Sweeney, the first Alaska Native and the second woman to be confirmed to this prestigious position.  She and Ms. Tammie Poitra, the Midwest BIA Regional Director, will discuss the intricacies of the Bureau of Indian Affairs, Bureau of Indian Education, and the newly formulated Bureau of Administrative Trust Fund and their contributions to the Department's mission and the betterment of our Nation. Closed captioning and sign language interpreting services will be available. To request other accommodation solutions to participate in this event, please contact Anna Brown-Owens at anna.owens-brown@bia.gov or Acquanetta Newson at acquanetta_newson@ios.doi.gov.  
During this month, the Office of Civil Rights encourages supervisors, managers, and employees to participate in activities that are held nationally in recognition of NAHM. Such participation supports continuous learning and appreciation for the many contributions made by the Native American community. 
National Disability Employment Awareness Month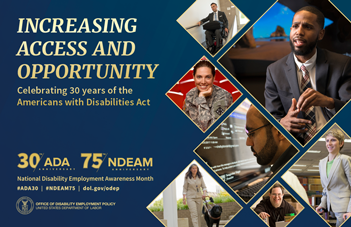 The purpose of National Disability Employment Awareness Month is to educate about disability employment issues and celebrate the many and varied contributions of America's workers with disabilities.  Their achievements not only strengthen our economy and communities but also exemplify the power of every American to help shape the future of our country.  This month, we recommitt to advancing an American Workforce where everyone can fully pursue their God-given potential. - Presidential Proclamation Issued on September 30, 2020.
National Disability Employment Awareness dates back to the return of Service members with disabilities from World War II, sparking public interest in the contributions of people with disabilities in the workplace.  In 1945, President Harry S. Truman, and Congress in a joint resolution established the first "National Employ the Physically Handicapped Week."  In 1988, Congress expanded the week to a month and changed the name to "National Disability Employment Awareness Month."
On Thursday, October 15, 2020, at 11 am - Noon (MST), The Bureau of Reclamation is hosting an event.  Please click on the Flyer here.
National Hispanic Heritage Month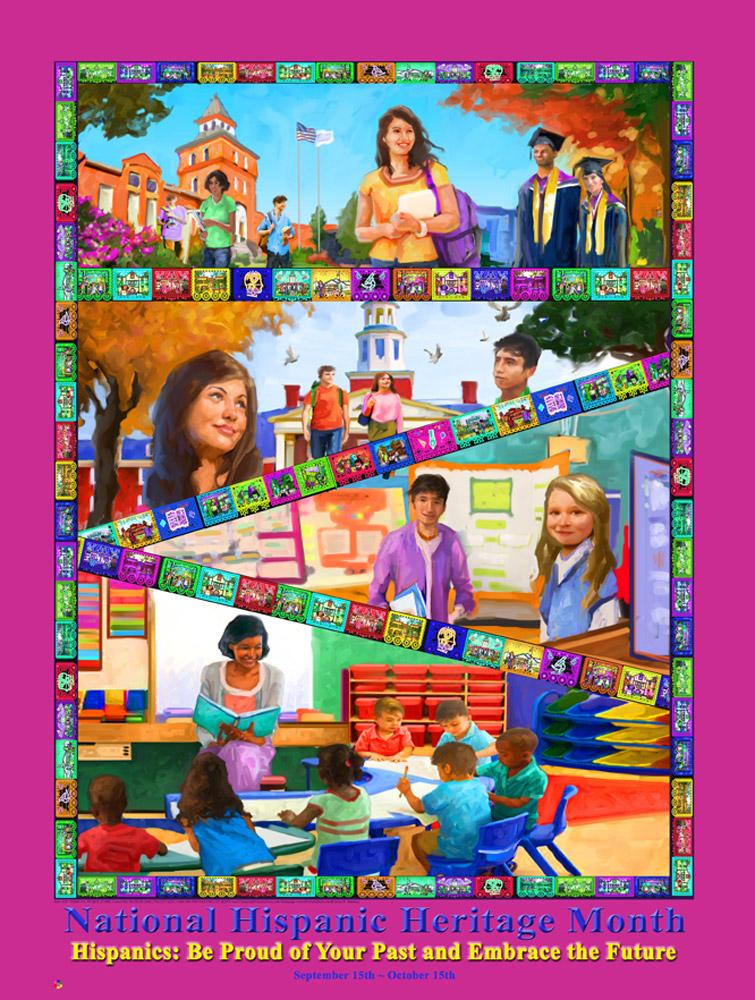 The observance recognizing National Hispanic Heritage Month was established by Title 36, U.S. Code, Section 126 and Public Law 100-402. Hispanic Heritage Month is observed from 15 September - 15 October of each year. The observance is celebrated during this time frame due to many significant events for various Hispanic communities which fall within the observance period.  
In this year's Proclamation on Hispanic Americans, the President notes that Hispanic Americans are the largest minority group in the United States today, and generations of Hispanic Americans have consistently helped make our country strong and prosperous.  They contribute to our Nation beyond description.  Hispanic Americans embody the best of our American values, including commitment to faith, family, and country.  They serve in our military and protect us as members of law enforcement.  In fact, Hispanic Americans make up half of our Border Patrol agents.  The Hispanic-American community has left an indelible mark on our government, culture, and economy.
Please join the Department of Interior celebration of Hispanic Heritage Month, by tuning in to observe this year's keynote speaker Leopoldo Miranda, Regional Director, FWS discussion on "How to Get From Where you are to Where you want to Be." 
National Caribbean American Heritage Month (NCAHM)
"Our Shared History, Our Shared Future"
Staking a Claim on America, Presentation by: Founder and President of the Institute of Caribbean Studies, Claire Nelson, Ph.D.
Please click the link below for more information:
Event Flyer for National Caribbean American Heritage Month
Lesbian, Gay, Bisexual and Transgender Pride Month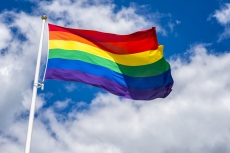 From the Library of Congress...
"Lesbian, Gay, Bisexual, Transgender and Queer (LGBTQ) Pride Month is currently celebrated each year in the month of June to honor the 1969 Stonewall Uprising in Manhattan. The Stonewall Uprising was a tipping point for the Gay Liberation Movement in the United States. In the United States the last Sunday in June was initially celebrated as "Gay Pride Day," but the actual day was flexible. In major cities across the nation the "day" soon grew to encompass a month-long series of events. Today, celebrations include pride parades, picnics, parties, workshops, symposiums and concerts, and LGBTQ Pride Month events attract millions of participants around the world. Memorials are held during this month for those members of the community who have been lost to hate crimes or HIV/AIDS. The purpose of the commemorative month is to recognize the impact that lesbian, gay, bisexual and transgender individuals have had on history locally, nationally, and internationally."
Celebrating Asian American & Pacific Islander Heritage Month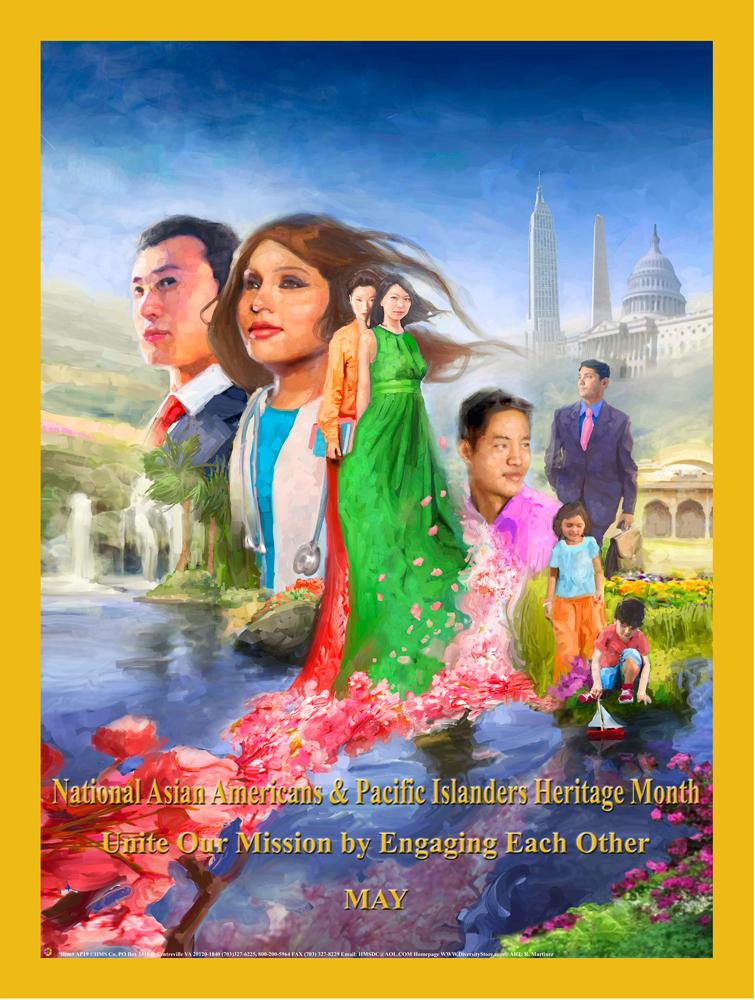 Throughout our Nation's history, Americans of Asian and Pacific Islander decent have made significant contributions to every aspect of our society, from business and politics to literature and the arts.  Their accomplishments have enriched our Nation and stand as a testament to the power of the American Dream.  During Asian American and Pacific Islander Heritage Month, we celebrate the indelible mark these individuals have left on our culture and pay tribute to the myriad ways which they continue to strengthen our Nation.
The growth and diversification of the Asian American Pacific Islander (AAPI) population have been nothing short of phenomenal.  Driven by sustained immigration and refugee resettlement during the 1970s and 1980s, Asian American and Pacific Islanders have emerged as one of the Nation's fastest growing racial and ethnic groups.  The AAPI community consists of culturally and linguistically diverse people, representing populations from many countries and islands.  Today, the United States has a population that includes more than 22.2 million Asians, and 1.6 million Native Hawaiian and Other Pacific Islanders.
The seeds for the commemorative month originated from proposals made by both Houses of Congress in 1977.  Although the original bills did not pass, in 1978, President Jimmy Carter signed a House resolution proclaiming annually Pacific Asian American Heritage week during the first ten days in May.  In 1990, President George H.W. Bush signed a bill passed by Congress, extending the week-long celebration to the entire month of May.  The month of May was chosen to commemorate both the 1843 arrival of the first Japanese immigrants in America and the 1869 completion of the transcontinental railroad by Chinese laborers.  The establishment and implementation of Asian American and Pacific Islander Heritage Month showcases the dynamic roles the AAPI community has played in shaping America's history and culture as we know it today.  From education to politics to mainstream media, the AAPI community plays an integral role in the further advancement of all facets of American society.
This year's AAPI theme is "Unite Our Nation by Empowering Equality."  The topic speaks not only to the many ways in which the Asian American Pacific Islander community has enriched our society and shaped the character of our country, it also solidifies the need for all people to continue to work in unity to sustain the United States as a Great Nation.
As we reflect on those remarkable trailblazers, who progressed the principals of equity, diversity, and inclusion, in all aspects of society we will continue their efforts to build a culture where every person of every race, national origin, religion, age, gender, and regardless of disability realize the American dreams.
Days of Remembrance & Holocaust Remembrance Day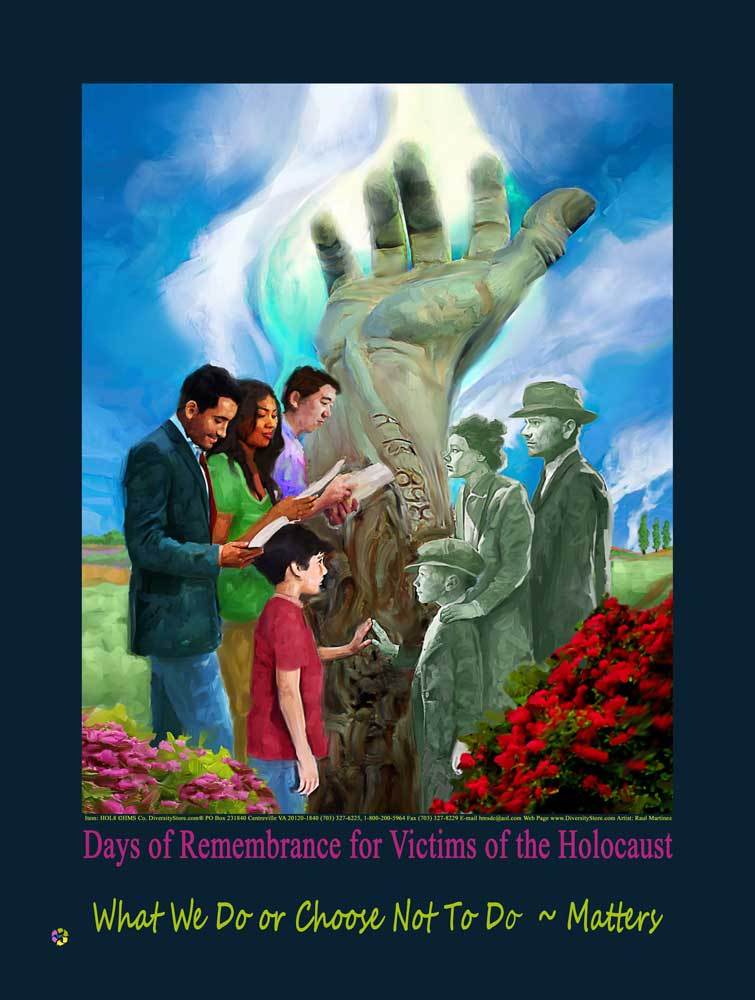 The U.S. Congress established Days of Remembrance as the nation's annual commemoration of the Holocaust.  Public Law 96-388 established the United States Holocaust Memorial Council (USHMC), and authorizes the actions of the council.  The Museum is responsible for leading the nation in observing Days of Remembrance and for encouraging observances throughout the United States.
Each year the President of the United States also issues a Presidential Proclamation for the observance. 
On January 24, 2020, the President issued the Proclamation on National Day of Remembrance of The 75th Anniversary of The Liberation of Auschwitz, 2020. On this day we remember the 6 million Jews who fought tirelessly to defeat the Nazi regime.  We also recommit ourselves to the fight against anti-Semitism and to the two words that cannot be repeated often enough: Never Again.
The dates for Days of Remembrance and Holocaust Remembrance Day vary each year according to the Hebrew calendar.  This years Days of Remembrance will be commemorated on Tuesday, April 21, 2020.  Observances and remembrance activities will occur nationwide between Sunday, April 19, and Sunday, April 26.  For more information please visit, United States Holocaust Memorial Museum.

 Why We Remember - Days of Remembrance FAQ's